SHIPPING
MammaPack delivers to 25 European countries including Switzerland and UK.
Our model is a flat shipping rate as per below table, and we offer Free Shipping over € 79.
Your MammaPack will be shipped within 24h from the time of your order, and delivered in 2-4 days depending on the country.
ZONE 1
17,90€
7,90€
48h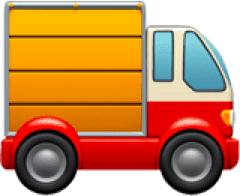 Austria
France
Germany
Italy
San Marino
Slovenia
ZONE 2
19,90€
9,90€
72h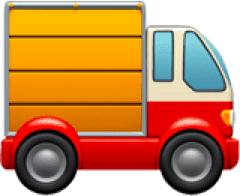 Belgium
Bulgaria
Luxemburg
Holland
Poland
Portugal
Czech Republic
Romania
Slovakia
Spain
Sweden
UK
Hungary
ZONE 3
24,90€
12,90€
96h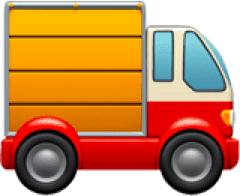 Denmark
Estonia
Finland
Greece
Irland
Latvia
Lichteinstein
Lithuania
EXTRA EU
29,90€
17,90€
72h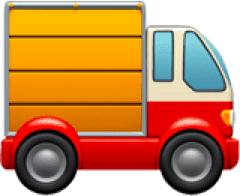 "Shipments to remote areas are made without extra charge, but delivery might take longer."
"Which country do you ship to?"
Box MammaPack ships everywhere in the European Union plus Switzerland. Delivery times and prices vary according to the country, and are detailed in the above table. New destinations are added regularly, so if your country is not served yet sign up to our newsletter or follow us on Instagram or Facebook. We'll be sharing regular updates when new countries are added.
"When will I receive my Box MammaPack?"
Your Box MammaPack will be shipped within 24 hours from the moment you order. Delivery time varies according to the nation and is detailed in the above table. Saturdays, Sundays and public holidays (in Italy and abroad) are not considered as working days.
How much does the shipment of the MammaPack cost?
The shipment has a fixed cost (flat, as shown in the table above). Over € 79, shipping is free.
How can I track the delivery of my MammaPack?
When your Box MammaPack is shipped, you will receive an email with a tracking link that allows you to check its status at any time. In the email you will find the opportunity to subscribe to the FedEx delivery planning service: a practical system offered by FedEx where you can agree the details of your delivery (time, other address, directions on where to leave the BOX MammaPack, …).
What are the delivery methods of the Box MammaPack?
Your Box MammaPack will be shipped with FedEx, UPS or DHL depending on the delivery address. The delivery system is the same as that of the major e-commerce operators: the courier will make a delivery attempt on the day indicated on your Tracking page. In case of absence you will give instructions to receive the MammaPack differently. (eg. pick-up in nearby store, 2nd delivery attempt, pick-up at shipping facility)
Do you also serve Switzerland ?
Yes, we do. We serve Switzerland and delivery time is 72h. The cost of shipping is € 17.90 and shipping is free from € 79."
Any import taxes (for example: approximately 33 CHF for an order over 79 €) will be delivered to the recipient after delivery. For more information on customs duties, visit the dedicated page on the FedEx website
Visit the
FAQ
for more information.
Does BOX MammaPack also ship to Italy?
Yes, the cost of shipping to Italy – including the islands – is € 7.90. For orders over € 79, shipping is free.
Other questions?
Write to us on box@mammapack.com or check the
FAQ
section.